5 Reasons to Choose Sierra Structures as Your Fence Contracto
Posted November 15, 2021 to Before You Buy: Tips, Advice, Checklists.
Sierra Structures has been in the business of building and customizing fences for residential and commercial uses for over 20 years. We provide an unmatched selection of fencing options. Our work is guaranteed, and you can count on us for 100% customer satisfaction. However, those are not the only reasons why you should choose us as your fencing contractor. Here are five more reasons to consider: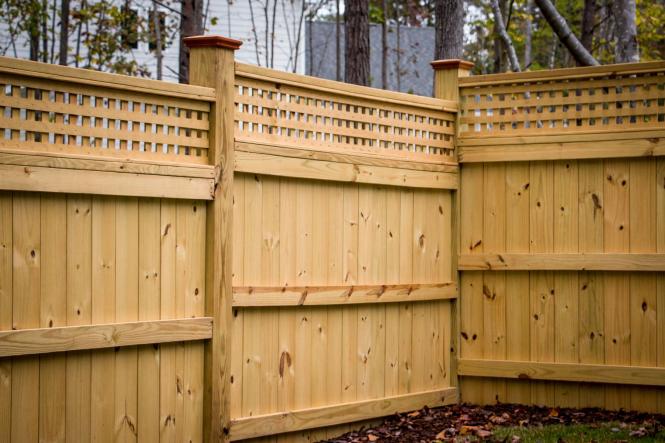 1. We provide quick and accurate estimates. No one likes getting a contractor's estimate for a job only to get shocked later when the final invoice comes in much higher than the original quote. At Sierra Structures, we promise that is not the case with us.
2. We are a licensed general contractor. Not every company that shows up to perform work at your home or business is licensed as a general contractor. We are. To be a licensed contractor, you must pass specific trade exams, carry liability insurance, and be bonded. That's important to protect both you and us.
3. We are local. Our company was founded by and run by lifetime residents of the Triangle. This is our home, and we take pride in working here and maintaining a solid reputation here.
4. We have multiple Angie's List Awards. Sierra Structures has won numerous awards from Angie's List for Super Service. We don't strive for rewards. Instead, we strive to provide the best customer service humanly possible. So, when we achieve that, the rewards immediately follow.
5. We provide financing options. If you want to add a new fence now but do not want to pay the full cost upfront, we can offer six months of interest-free financing (providing you qualify). Contact us for more information, or you can review the details here.
Whatever your fencing needs are, contact us at Sierra Structures. No project is too big or too small. We will provide you with an accurate estimate, and we promise 100% satisfaction, guaranteed.