5 Reasons Your Business Needs a Security Fence and Gate System
Posted October 18, 2021 to Before You Buy: Tips, Advice, Checklists.
Not only does Sierra Structures work with homeowners to help build the yard of their dreams, but we also assist local businesses in projects that fill their commercial needs. We bring decades of experience in providing security fences and gate systems for business all over North Carolina.
Here are five reasons your business needs a security fence and gate system: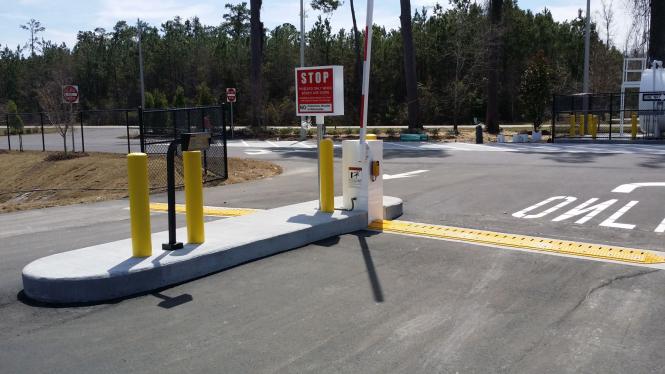 Regulates Who and What Enters and Exits the Business: It is always helpful for businesses to know who is on the property at a given time. This not only provides more security for the business's physical assets but also their employees. Employees will feel safer in an environment they know is well protected.
Deterrent for Intruders: When a possible intruder sees an entire security system, they are less likely to invade the property and cause potential damage to your business. In this way, the fence and gate would act as a deterrent.
Notifies the Arrival of Customers or Clients: In addition to security, these systems can also let business workers know that a customer or client has arrived on site. The business would then be able to open the gate and let them enter the property where they can greet them.
Limits Entry Points: With a security gate system, individuals will only be able to enter at one spot due to the high fences, barbed wire, and other security accessories. This makes it easier for businesses to guard their property from unwanted and unauthorized trespassers.
Increases Value: Like with any other outdoor installation, adding in a security fence and gate system will increase the value of the property. If the business were to sell the lot or move to a new location, they would receive higher offers and more interest as business owners appreciate security.
Security fence and gate systems have all kinds of benefits - protection guaranteed! Have a business in Raleigh, Chapel Hill, Cary, Durham, Morrisville, Wake Forest, or Wilmington? Consider Sierra Structures for your next commercial project. To get a FREE estimate, click here.