6 Tips for Taking Care of Fences in Winter
Posted December 27, 2021 to Before You Buy: Tips, Advice, Checklists.
Wintertime can be hard on exterior features from decks to brickwork, and yes, fencing. Freezing temperatures, the occasional snowstorm, and cold rains can damage even the most durable materials. Thankfully, there are steps you can take to mitigate any problems and keep your fence looking the best.
At Sierra Structures, here are our favorite tips for taking care of fences in winter season: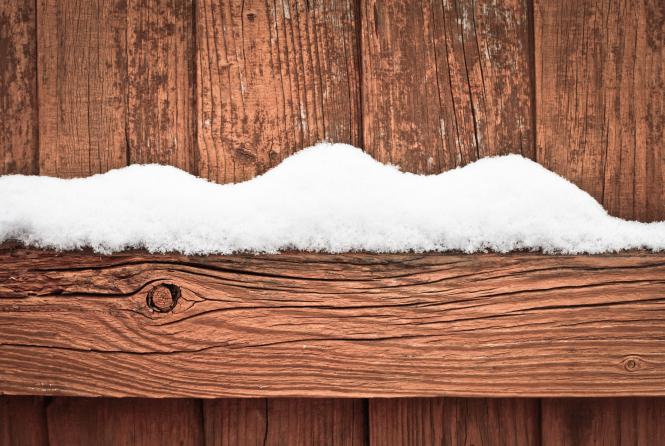 1. Do not let leaves pile up around the fence. If you have leftover leaves from the fall, it might be tempting to just rake or blow them against the fence, or perhaps the wind blew them there. You should not leave them there. Leaves lock in moisture around your fence which can lead to warping of wood or rusting of metal. It can also attract insects or other critters.
2. Cut back overhanging tree limbs. If you have limbs that hang over your fence, trim them back before any snow or ice comes. They can drip onto your fence. In addition, if snow does pile on limbs, the weight can cause them to fall down on your fence.
3. Complete any repairs ASAP. Winter months have a tendency of turning small damage into major ones. Take care of any needed repairs to assure your fence is strong enough for winter.
4. Stain your wooden fence. Staining protects against moisture which can damage your fence and posts.
5. Don't hang objects on your fence during winter. Just like with tree limbs, objects such as toys, ladders, lawn equipment, etc., that hangs from your fence can accumulate moisture. If it freezes, this can cause damage to the fence. Take those objects inside or to a shed until the weather warms up.
6. Inspect the fence when winter ends. When the temperatures start to become warmer, look for any wear or tear that took place through the coldest months, so you can repair it as soon as possible.
For more tips on caring for your fence this winter, or to get a quote for a new one for your property, contact us at Sierra Structures. We've been your local fencing expert since 1991.