All About Vinyl Fencing: What You Should Know
Posted June 30, 2021 to Before You Buy: Tips, Advice, Checklists.
When hearing the phrase, "The American Dream," many imagine in their heads a spacious suburban home with a beautiful, white fence out front. This classic, picturesque scene can be created with a vinyl fence. At Sierra Structures, we never want our clients to blindly go into a fence installation since it is a large investment, which is we want to offer some things to keep in mind.
Here is what you should know before installing a vinyl fence:
● Options: An exciting advantage about installing a vinyl fence is all the options that are available. With a wide array of different styles and colors, homeowners can customize their product to fit into their own idea of a dream fence.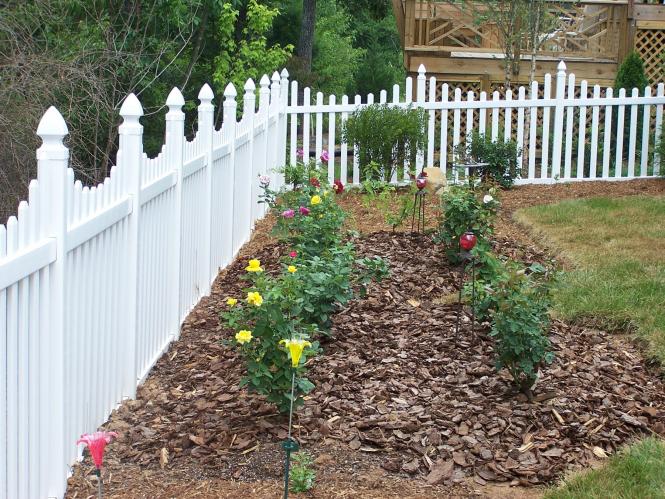 ● Maintenance: Cleaning and maintaining a vinyl fence is not a complicated task. The first step in cleaning a fence is to hose it down. Water is your best friend in this situation. Simple stains and dirt typically come off after a hosing, but for more tough stains other cleaning methods are available. Consider using a magic eraser, simple cleaning solutions, or for tougher stains, diluted bleach. When maintained properly, vinyl fences are built to last, so be ready for years and years of having a beautiful looking fence to love.
● Fast Installations: Vinyl fences are easier to install compared to materials such as wood. This saves homeowners installation costs and lets them enjoy their fence a bit quicker. However, because of the current lumber shortage, wood, but also other materials such as vinyl, are taking longer to ship at higher prices. Reach out to Sierra Structures to see how that affects your fence buying process.
● Expenses: Vinyl fences are not the cheapest option for a fence as they are about double what a wooden fence would cost. But is the price worth it? Yes, we believe that it is! The maintenance that needs to be kept up for a vinyl fence is very little, and they can last a long time, longer than their wooden counterparts. In a sense you are saving money by not having to worry about weather proofing your fence or repairing it throughout the years which makes vinyl fences a good investment in the long run.
Overall, vinyl fences are a great option for many homeowners. These fences bring an elegant, country club-like feel to any yard. Contact us today for a free estimate.