Custom Deck Builder - Deck Installation in Raleigh and Durham NC
Posted July 23, 2018 to Before You Buy: Tips, Advice, Checklists.
At Sierra Structures, we build beautiful decks in all different sizes, shapes and styles. If you have and idea and you live in Durham or Raleigh NC, we can make it happen. Give us a call at 919-471-3500 and we'll be happy to come out and give you a free estimate. We are licensed and insured contractors.
Frankie and Dwayne, two of our best deck builders built this deck for our customer in Raleigh, NC. They wanted a deck that would be a beautiful space to grill and relax on weekends. Frankie and Dwayne did a great job!
If you're looking for some custom stairs for your deck, Narciso can handle it. He built these stairs for our customer in Durham, NC. They add a lot of grandeur and style to the deck.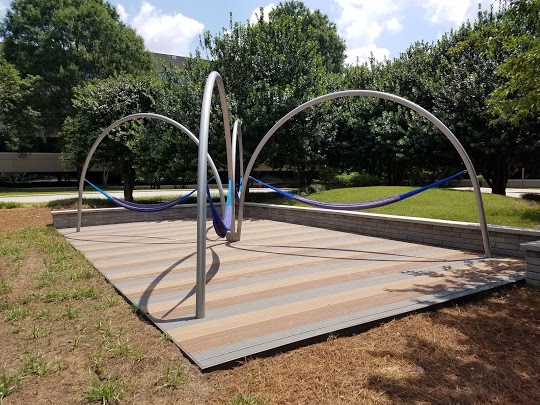 We built this unique deck for our customer in Durham, NC. This deck is for the steel structure that is used for hammocks' for employees to relax during breaks. This structure holds three hammocks. Whether you're interested in a deck for you hammocks or a traditional back yard deck, call Sierra Structures, Inc at 919-471-3500 for a free estimate. You'll be pleased with the results!