Decks 101: Maintenance Tips
Posted September 28, 2021 to Before You Buy: Tips, Advice, Checklists.
A deck is a great way to extend your indoor space outdoors and allows for family get-togethers, parties, and much more. However, proper deck maintenance is recommended so that homeowners can enjoy their deck for as long as possible. Without regular maintenance, the deck will begin to wear down and might require costly repairs in the long run. To provide some deck assistance, Sierra Structures shares five tips for maintaining your deck.
Here are five deck maintenance tips to keep your deck looking new: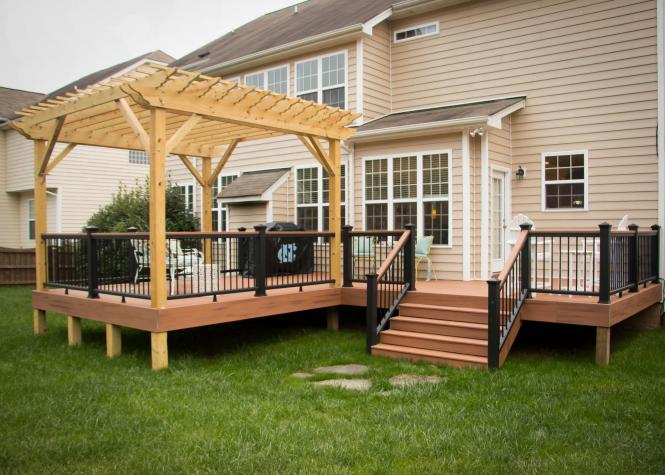 Routinely inspect the deck: Every year, it is a good idea to inspect the deck to check for any rotting, exposed nails, loose or damaged boards, and other repairs that might be needed. Regularly checking for these not only decreases costs over time but allows for the deck to be a safer place to hang out with friends and family.

Perform annual cleanings: Cleaning a wooden deck is important as there is probably debris buildup. This might include thorough sweeping or using a powerful water hose with an outdoor cleaner. Be extremely cautious and make sure to read cleaning solution directions carefully as these products can react differently to certain deck materials. We also advise to be cautious when using pressure washers as it can damage the deck if not done properly.

Rearrange deck furniture: Over time, deck furniture can create discoloration of wood patches beneath them. Because of this, it is recommended that you rearrange your deck furniture, mats, and other outdoor decorations so that this doesn't happen.

Apply stain or sealant when needed: Clear and lightly stained finishes are a way to keep your deck looking fresh. We recommend doing this every three years or so. Sealant adds another layer of protection to your deck, allowing it to look new longer. The deck should be sanded prior to staining for the best results.

Ask an expert for help: If you are in any doubt during the deck maintenance process, be sure to reach out to Sierra Structures for assistance. We are here to help and can inform you on any of the decking materials and how to best preserve your deck for years to come.
Adding in a deck is a big investment for homeowners, so proper maintenance is important to get the most out of your deck. To get a FREE estimate for your backyard, click here.