Four Things you Should Never do to a Deck
Posted December 4, 2020 to Before You Buy: Tips, Advice, Checklists.
Decks are sturdy structures and can stand up to almost everything that the Triangle weather throws at them. That doesn't mean that one can do anything one wants. Decks are generally low maintenance, but they still require some care.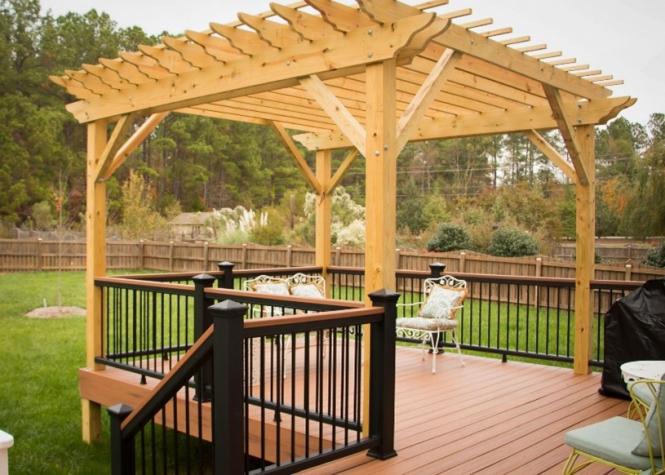 Here are four things to never do to a deck:
Mess with the support structure:

How cool would it look to have carved posts on a deck to really drive home a tiki lounge theme? If those posts are support structures, find a different way to decorate. The main structure of the deck is what keeps it together and keeps people from getting hurt.

Use chemicals that aren't meant for wood:

A deck is not the place to try out old wives' tales. It seems like someone's always got some idea of what to use to make everything around the house like new. It usually involves vinegar or coconut oil. Please don't try this on a deck. Pressure treated wood can react differently, or it might ruin the existing finish. Also, some of these alternative treatments may encourage critters to make the deck a snack or home.

Slack on maintenance:

Good maintenance is key to extending the life of a deck. Sealing and conditioning the wood, promptly addressing loose boards or cracks, and cleaning the deck regularly are common-sense maintenance tasks that pay dividends.

Get careless with fire:

It's not uncommon to have a grill or fire pit on a deck but remember that wood and fire don't mix. Or...maybe they mix a little too well. Take precautions to make sure fires are contained and do not damage your favorite hangout spot.
If your deck has gotten away from you and it needs some serious repair—or you're looking to build from scratch—Sierra Structures can help. Contact us to get an estimate.