What Makes a Good Fence Salesman?
Posted November 9, 2017 to Before You Buy: Tips, Advice, Checklists.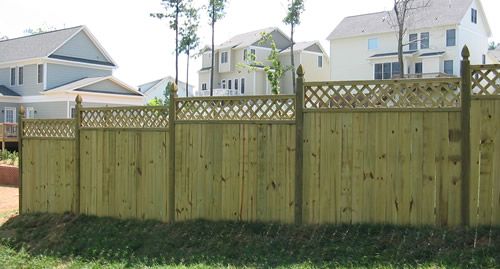 Knowledge – Knowing the product in which you are selling, installing, and working with. As I have installed all these products I know the positives and areas of improvement for each type of fence.

Trust – Trusting that you are providing the correct information, product, and workmanship for the customer.

Observation – Being observant to customer needs vs. desires, listening to options, details, and concerns.

Consulting – Being able to provide suggestions, better options of product, layout plans, and changes based off experience.
What makes a GREAT fence salesman?
Having the support to be able to provide great customer service from the first phone call to the final walk through. Talking to a person when you call and having unlimited access to the salesman and project manager.

Having a great organization behind each salesman that provides support.

Customers are greeted with a professional conversation to inform them of information they may not be aware they may need to do their project.
Asking customers if they have:

. Home owner association?
. Plot or survey maps?
. Restrictions, setback, easements?
. Do you need a permit?
. Visited our website?
Meet our team: A link is sent to each potential customer to meet our team.
They can meet the salesman, owners, and office staff.
So what makes a great Salesman? A great team!
Selling the job is the easy part selling the company is the great part!