Why You Should Get a Deck
Posted June 25, 2020 to Before You Buy: Tips, Advice, Checklists.
Do you envy your neighbors who have a great outdoor space on their own property? Wishing you had a grilling space? A concrete slab and some grass does not compare to having a back deck. With the help of Sierra Structures, homeowners will be enjoying their back deck this summer. Imagine all that this home addition would have to offer homeowners and their families.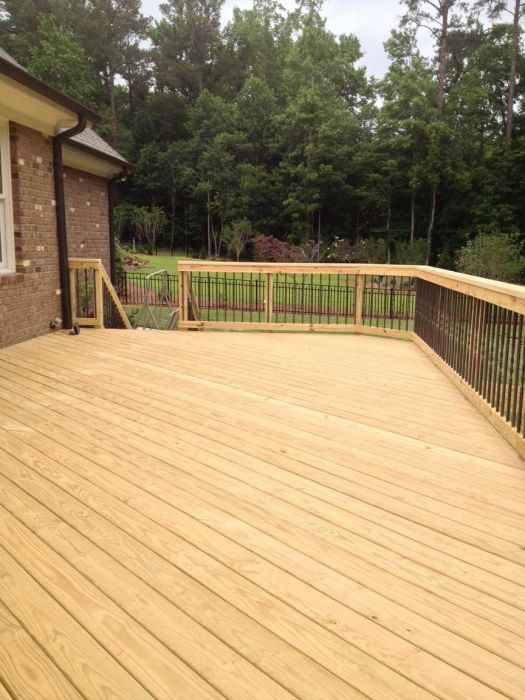 3 reasons to should get a deck:
Social distancing:

During this time of social distancing, having a personal space attached to a home that is away from others is ideal. A deck is the perfect solution to having personal space while enjoying the sunshine. Also, it provides a good vantage point of the yard while watching the kids.

Outdoor space:

Depending on the size of the back deck that the homeowner would like, an outdoor seating area to enjoy some lunch, drink a cup of coffee, or read a book is a great way to relax. Sitting on the back deck and watching the kids play is made easy with a back deck installation.

Grilling area:

Wheeling a grill through the grass is not a pleasant experience; especially, if it just rained. By having a back deck installed, homeowners could have a large space to put the grill with distance from their house. The days of rolling the grill through the grass and mud are over. Combine the grilling space and seating space to have the ideal BBQ and Fourth of July entertainment space that the whole family can enjoy this summer.
When thinking of adding a home addition that creates an outdoor, entertainment space, consider the professionals at Sierra Structures. With our many years of experience, we can give homeowners a free estimate, project timeline, and a beautiful finished product. Contact us today!