How to Create a Fence Budget
Posted September 26, 2019 to Before You Buy: Tips, Advice, Checklists.
Nothing puts the finishing touch on a home quite like a fence. But, many homes in Raleigh don't come with fences and thinking about the expense of it may be stressful for some homeowners. At Sierra Structures we want to make the process of buying a fence in the Triangle easy for you!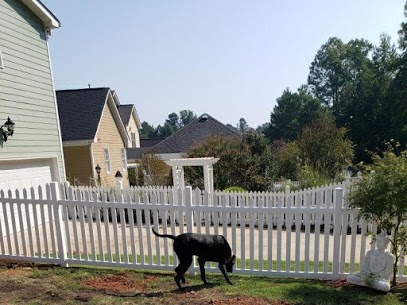 Here are 4 of our favorite fence-budgeting tips:
Know your Budget. Before you decide to fence your yard know what you are willing to spend. Fences, like other purchases, are about the material and the amount of fence you want. Gates do add cost, but they also are a necessity.

Evaluate your Fence Materials. Evaluate the fence type and material. The type of material will make a difference in the price. Generally, the least expensive is galvanized chain link, with PVC being the most expensive.

Know the Rules. Neighborhood Homeowner Associations (HOA) may have rules on type of fence that can be built in a neighborhood. There may be a requirement from the city to obtain a permit. Both can impact your decision on fencing

Decide on the Quality of the Materials. Not all lumber, aluminum, PVC or Chain Link is created equally. You can purchase less expensive materials which will have an impact in the cost. Generally, these lower quality materials do not last as long as the higher quality ones. Examples are thinner pickets for wood fences and aluminum that is thinner and not constructed as well.
Always ask an estimator about the quality of the materials used and know what you are purchasing. Fences are not inexpensive. They are a capital improvement to your home and can add value, or become an eye sore. Know what you are purchasing. Contact us today!