Three Reasons Why a Deck is a Good Investment
Posted November 23, 2020 to Before You Buy: Tips, Advice, Checklists.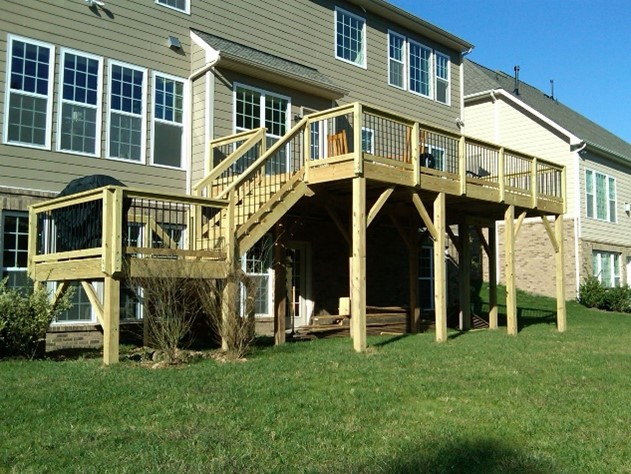 Of all the improvements people can make to their homes, especially outdoors, we think that a backyard deck is probably one of the best. At Sierra Structures, we've been building outdoor structures for decades and know first-hand that adding a deck can make a huge impact on a home.
Here are three reasons why we think a deck is a good investment for homeowners in the Triangle area:
Adds usable living space to a home

:

A well-planned and well-built deck adds a good amount of usable living space to a home. Many people use their decks as much as some interior rooms! A good deck becomes part of the family's day-to-day life, rather than just a place to run out and grill a few times in the summer.

Good return on investment:

Not only do decks add usable living space to a home, it does so at a lower price per square foot than a full addition. This makes a deck a great return on investment.

Raises property value:

An attractive, welcoming backyard has always been coveted by buyers, and this is even truer in today's world when we're staying home more and more. A good backyard deck transforms a backyard into a destination. It gives it character and purpose while adding to the value of the home.
Home improvements typically fall into two categories: those that are primarily cosmetic (like marble countertops) or those that enhance the function of the home. A deck is one of the few home improvements that fits in both of those categories. It's an improvement that increases property value and also makes life better for the homeowners. To get started on your new backyard deck, contact Sierra Structures.